patradio's blog
Rain once again put a damper on the headlining acts at the Nelsonville Music Festival Saturday night. Wilco did take the stage eventually, but by then I was snug in my back-up-plan hotel room.
Nelsonville Pro-Tip #2: Always have a back-up plan.
Most of the day was bright and full of sound, though. Here's a few snapshots. Audio snippets are coming in the next entry.

Wheels on Fire - Still my favorite Athens band, making their third consecutive appearance at the festival. A three-piece this time.

Jonathan Richman - Jonathan strummed, danced, and exhorted us to engage fully in life.

Sharon Van Etten - a much more personable and cheerful stage presence than her music would lead you to expect.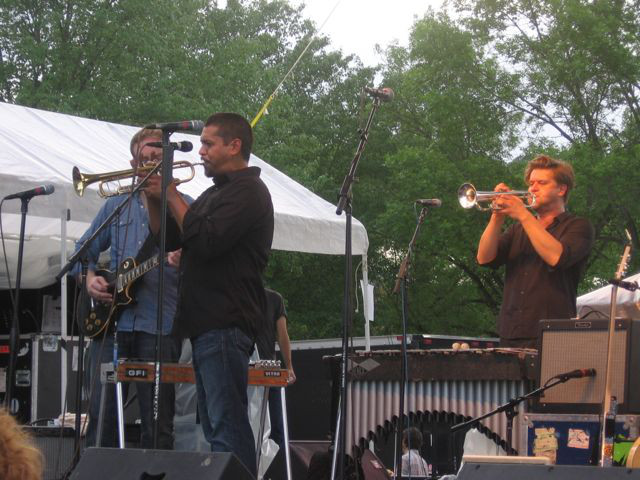 Calexico's Horn Players - I opted for this shot over the full band photo. These guys were good. Lots of sound checking and audio-tech strife prior to this brief but very good set on the main stage.
The Porch Stage was the place to be at the Nelsonville Music Festival, as a string of loud rockers of various genres took over after mid-day. There is a sampling of clips from various sets below.
The rain we had all been fretting about arrived in time to push the headliner, Cat Power, back to a 10:30 start. A fearless and soggy bunch took in her set and blistering sets by Screaming Females and the Reigning Sound.
Unfortunately The Coup had to abbreviate their set in order to get everything done before 2 a.m.
Rested (a bit), showered, back at it again...
The Nelsonville Music festival is in full swing. Thursday night offered up some of Athens' finest local acts, including Hex Net, Unmonumental, D-Rays, and the Makebelieves.
Headliners Gogol Bordello killed it. I don't have any pictures from their set, but trust me. They set the stage on fire. Jeff Tweedy should just turned the bus around right now and head back to Chicago, for Gogol Bordello will not be topped.
Nelsonville Pro Tip #1: If you actually want to sleep, request Family Camping when you pull into the campsite. Our campsite rules and it even has wifi.
Some snapshots: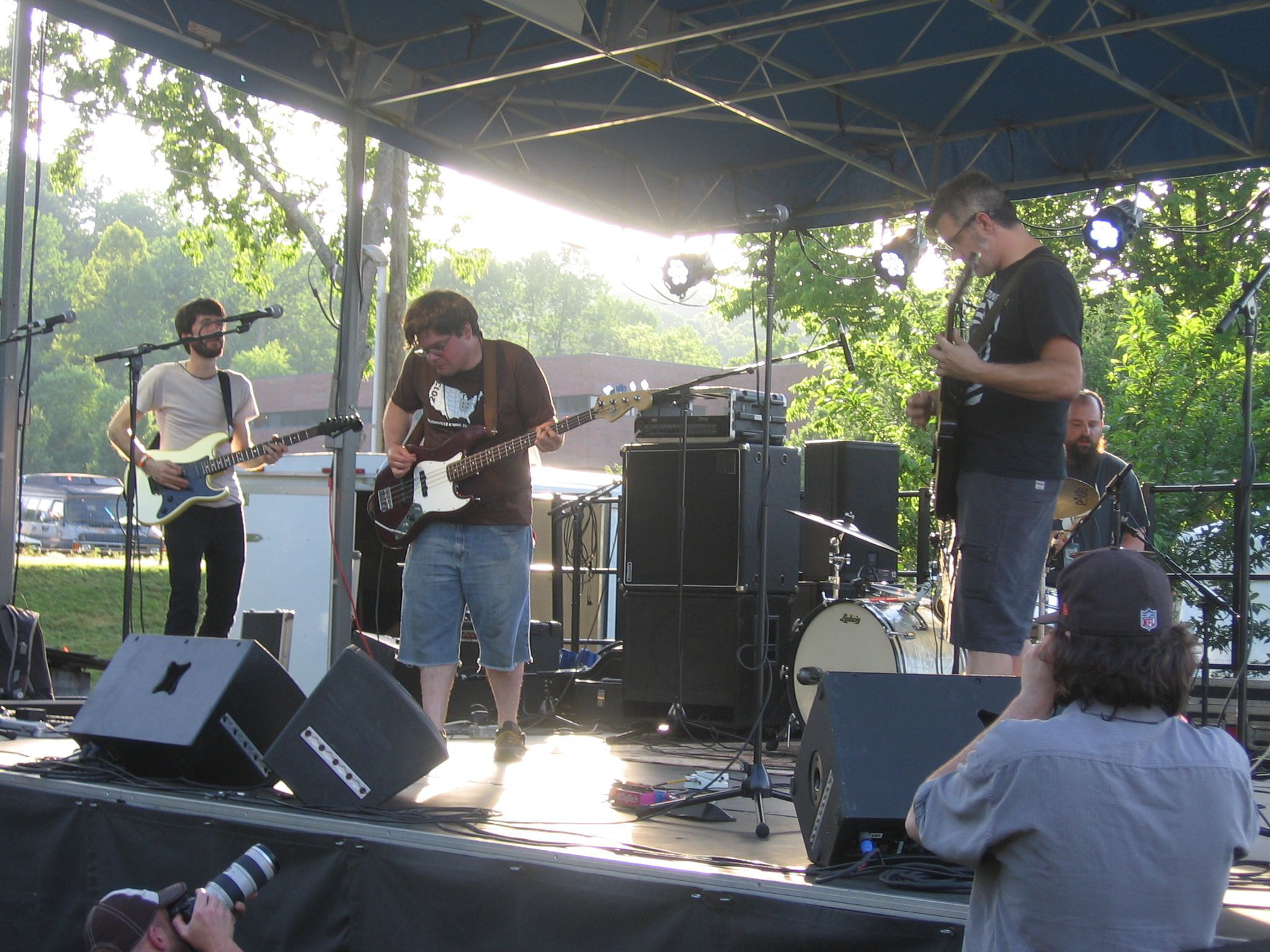 Unmonumental - Featuring Stuart's Opera House's own Brian Koscho

Hip-swinging salsa from Los Hacheros - Catch them again on the main stage today at 4:30

Hex Net

Wild Belle

The Makebelieves