a few pictures from Nelsonville Music Festival, Saturday
Rain once again put a damper on the headlining acts at the Nelsonville Music Festival Saturday night. Wilco did take the stage eventually, but by then I was snug in my back-up-plan hotel room.
Nelsonville Pro-Tip #2: Always have a back-up plan.
Most of the day was bright and full of sound, though. Here's a few snapshots. Audio snippets are coming in the next entry.

Wheels on Fire - Still my favorite Athens band, making their third consecutive appearance at the festival. A three-piece this time.

Jonathan Richman - Jonathan strummed, danced, and exhorted us to engage fully in life.

Sharon Van Etten - a much more personable and cheerful stage presence than her music would lead you to expect.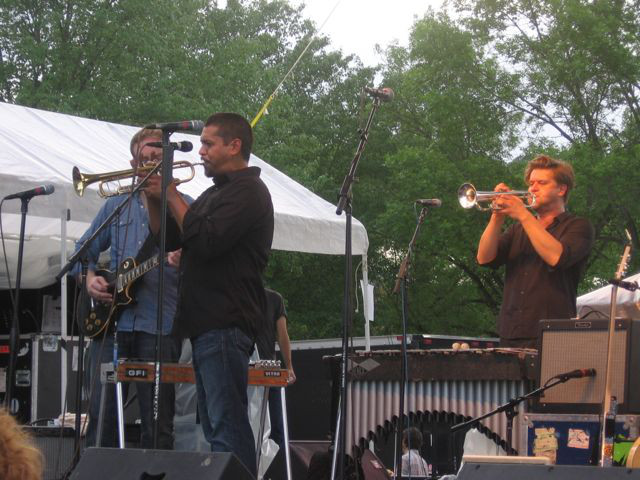 Calexico's Horn Players - I opted for this shot over the full band photo. These guys were good. Lots of sound checking and audio-tech strife prior to this brief but very good set on the main stage.